Links, Partners & Resellers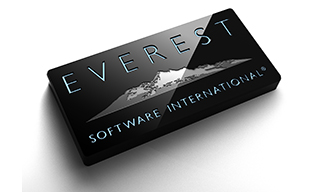 Please, let us know more about your requirements and we will help you select the products that are best suited for your specific needs.
The resellers listed below may be able to assist you with your requirements as well.
Please, note that we are based in Victoria, Australia and our time zone may be different from yours, so some delays can sometimes be expected.
Current Melbourne date & time: Friday 31st of March 2023, 14:54:35 (02:54:35 PM)
Reseller in Europe:

Reseller in Canada & USA:
Mid-Range -
PROVIDING FULLY MANAGED & PROFESSIONAL I.T. SERVICES & SOLUTIONS FOR BUSINESS INCLUDING JDE PRIVATE CLOUD & MANAGED CNC
E-Mail: info@midrange.ca
Phone: 1-800-668-6470
WEB: http://midrange.ca
Reseller in USA & Asia:
Circular Edge LLC -
we believe to work as a team, get work done and move forward.
E-Mail: Contact@CircularEdge.com
Phone: (630) 927 6002
Reseller in USA:
The partners listed here are part of the Everest Software International® Partner Program, however Everest Software International® does not endorse any of the partners or their software, solutions, services or training listed on this site. Everest Software International® disclaims any and all liability arising out of your use of this page, including use of partners, software, solutions, services, weblinks and training listed here.


Links: